The concept of an electric bicycle is one that has a long history.
However, the important thing to know is that electric bicycles differ from manual models primarily because while the former relies wholly on the force generated by the rider, the latter relies to a degree on motors, batteries, and other electro-mechanical components.
As the global economy contracts in response to the Corona-virus pandemic and forces such as the Australian bush fires show the devastating effects of fossil fuels on the climate, many people are finally embracing electric bicycles as a healthier alternative to vehicles and a less strenuous option than the manual models for their daily transportation needs.
Most Fitting Electric Bicycle Owners in Australia
Parents
For parents, between subway go-cards and single paper ticket options, rides for each child may cost an average of AUD $5 depending on the distance. Multiplied by the 180 days of school, that amounts to about AUD $900 over the four terms of the school year. If you have two or more children, the costs can quickly multiply. 
Instead of the recurrent cost of public or private transportation, the Lyon folding electric bicycle can suffice perfectly. Not only does it come with significant warranties on its durability, but it also promotes a sense of ownership and personal responsibility. In addition to its many benefits, it is a great way to integrate exercise into your child's daily routine while promoting knowledge of and respect for the local environment.
Students
For tertiary students in the undergraduate and postgraduate category, electric bikes are a wonderful way to get from your residence to lectures, the library, labs, or hang out with your friends when you decide. While some may choose private cars or public transportation for the obvious aesthetic appeal or cost-effectiveness, electric bicycles combine the best of both cars and buses with a real social element to create a truly unbeatable option for transportation and recreation.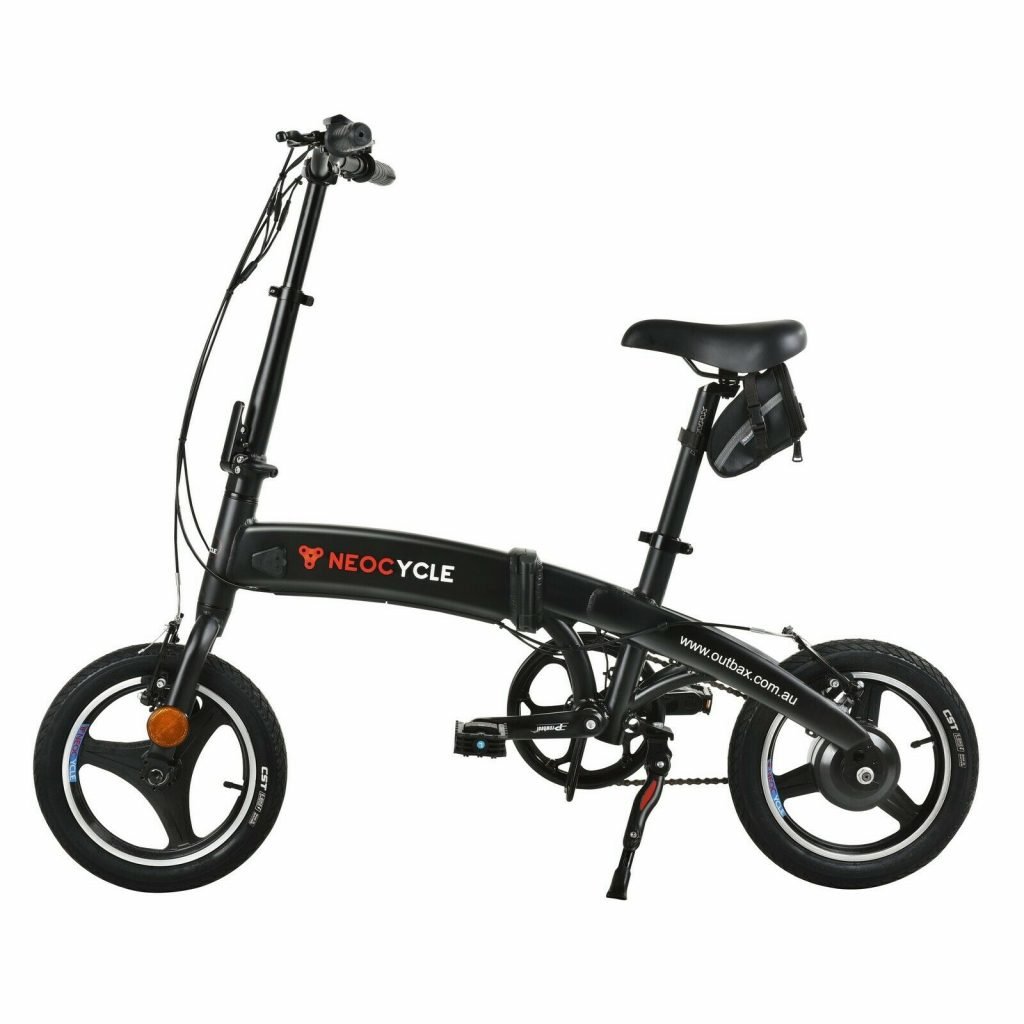 ---
The Neocycle combines strong looks with a nice ergonomic design which includes a front basket for the books or any other tools you may need for class. It also comes with great mechanical and electrical credentials to ensure you get a bang for your buck. For the social element, there are terrific electric bicycle clubs all over Australia where you might meet like minds and participate in incredible events that'll leave you excited and full of life.
---
The Environmentally Conscious
While some people actively identify as e-conscious, we are all, by definition, environmentally active or at the very least, sensible enough to buy and maintain our homes, clothes, and other items that constitute our personal and peripheral environment. To that end, and in light of recent events, many Aussies are opting to make small lifestyle changes that have the potential to slowly reverse the melting of the polar caps and save our planet. 
---
The folding Otto electric bicycle presents a remarkable array of technical and design specifications such as its lightweight and unique design which lets you ride it to and from work and store it under your desk or in your home without any hassle. While you enhance your health and significantly improve the dynamism of everyday travel, you also save space and reduce congestion in crowded areas which are two critical tenets of the long-overdue climactic rejuvenation in Australia.  
---
Plus-Sized Persons
While there are genetic predispositions that may engender a plus-sized body type, many people who fall into this category are quickly making the decision to adopt electric bicycle riding as a key aspect of personal and social well-being. Free Shipping With Free Helmet.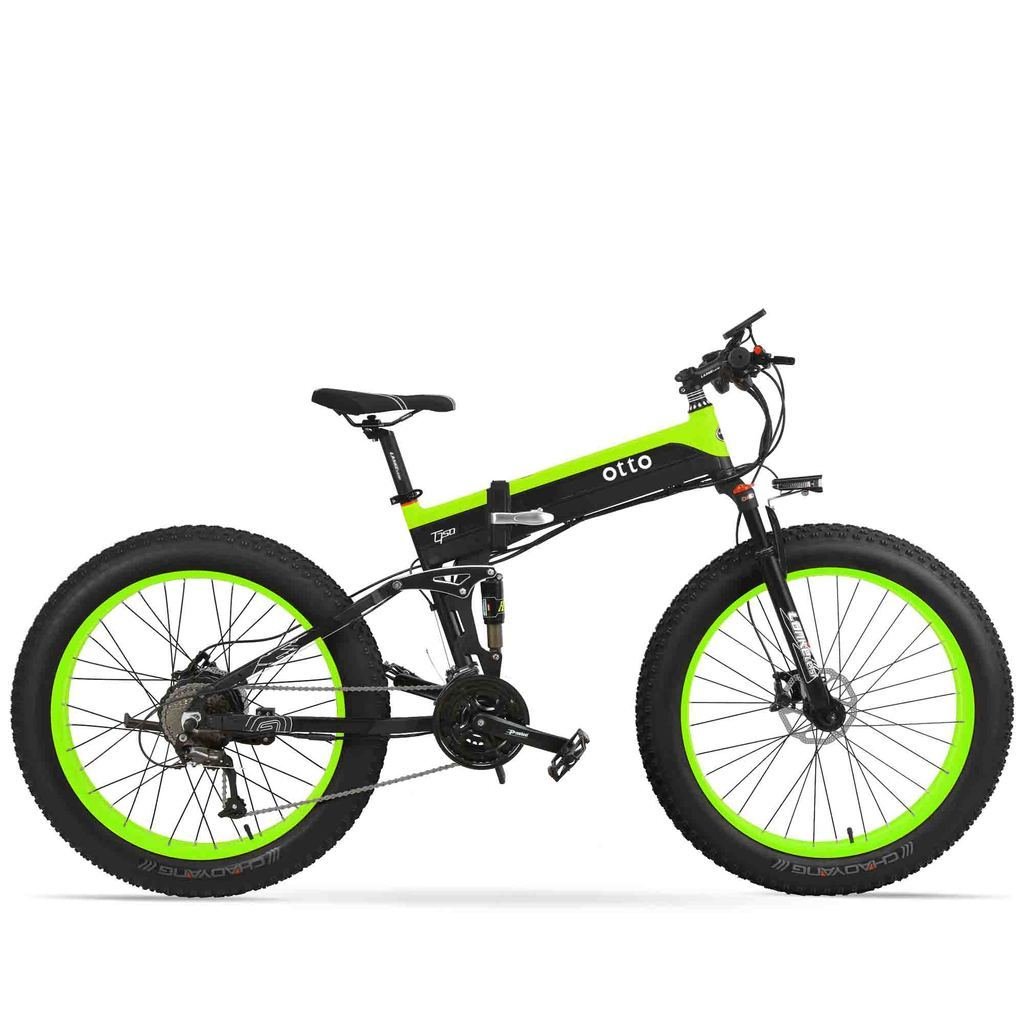 ---
While manual bicycles and vehicles carry the negative side-effect of over-exertion and over-convenience respectively. At 200 kg of maximum load capacity, the Otto mountain electric bicycle is a remarkable option that allows a balance between vigorous pedaling and motor-powered, on-bike recuperation. 
---
Senior Citizens
While younger people may opt for the more conventional means of transportation such as cars, buses, and manual bicycles with some success, older people may be forced to quit cycling due to excess strain on the anterior and posterior muscles.
---
While muscle and bone fatigue tends to be more pronounced in senior citizens, many older people are able to muster a quiet ride every week or two. The 24 Inch Progear electric trike provides a combination of sturdy reliability and adult-friendly design for maximum comfort on your daily rides. 
---
Small Business Owners
The first and most important thing to note is that while cars are entered into a balance sheet as assets, they also carry depreciation as a counter-variable, and for many small businesses, asset amortization costs are rarely ever deducted; this means that while your vehicle might be making you money, depending on how well the business does on growth and profitability, it may be difficult to replace it when it gets old and needs a change. 
---
Conclusion
While people of all kinds can and should look to purchase an electric bicycle, the current design and engineering realities make it especially appealing to some.
While the section above makes arguments that relate directly to the categories above, it does not seek to exclude anyone. While all the models touted above are incredible machines and worth every penny, make it a point of duty to collect as much information as possible about your desired machine as small engineering differences between the models might impact your experience significantly.