In recent years, electric scooters have become an important tool for mobility and personal enjoyment by Aussies of all ages. Although today's e-scooters look and feel like the manual models of the past, they have mechanical and electrical components that make for an unbeatable experience on wheels. While they certainly pack a vibe, they also double as an eco-friendly option for self transportation and a versatile solution to a suburban lifestyle.
On our candid review of electric scooters, we take a hard and long look at some of the best electric scooters on the market. We'll explore key specs, features, and a detailed comparison that is sure to help you make a purchase decision. Consequently, we'll go over some of the frequently asked questions and close out with a conclusion of key takeaway points.
Best Folding Electric Scooters in Australia
---
Bolzzen Atom Lite Electric Scooter
Technical Specs
This bundle of raw power comes with an incredible 350W brushless motor and a 38V 8Ah lithium battery that can go 30km in one charge. At a mere 12.9kg of net weight, this machine has a maximum load capacity of about 120kg. These amazing models of electric scooters also come with an 8-inch of wheel with front air and a solid rear tyre.
---
Key Features
This machine packs a lot of power for its small frame with its 350W brushless motor which guarantees frictionless mobility all day long. It also comes with a maximum load capacity of 120kg, and an inherently ergonomic design that ensures that your commute is smooth, uninterrupted and productive.
---
E-Glide G60 Electric Scooter
Technical Specs
This intricate machine is built for safety with its front electric and rear disc brakes as well as a 350W motor which has a range of about 25km in a single charge. In addition to this, these electric scooters come complete with a front LED light that makes each skid across the path as safe as possible.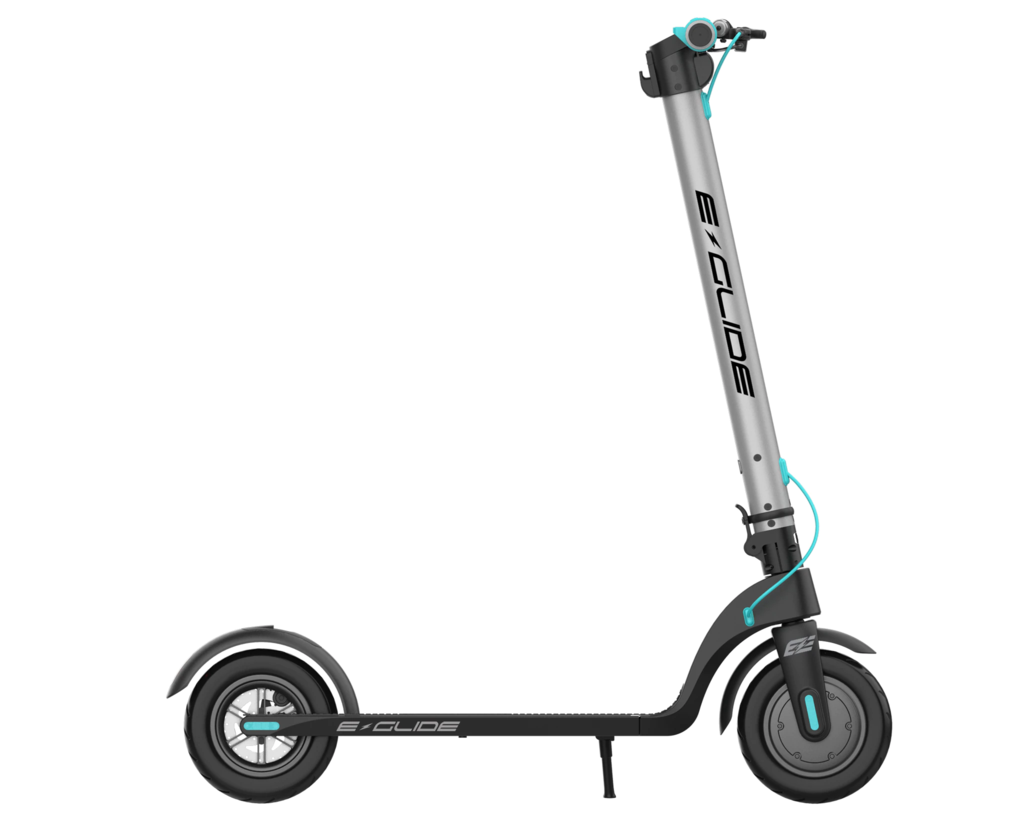 ---
Key Features
Look to this electric scooter and its incredible front and rear disc brakes for best available guarantees on the market for safety. It also comes with an 8.5 Inch tubeless tyre and a maximum load capacity of 100kg.
---
Xiaomi M635 Pro
Technical Specs
This marvel of engineering brilliance comes with 350W of relentless motor power, an indomitable 474 Wh, 12.8Ah / 37V Li-ion battery. In addition to this, this piece of impeccable craftsmanship is impregnable with its aircraft-grade aluminium alloy frame. These electric scooters also come with a waterproof battery casing and an 8.5-inch inflatable tyre.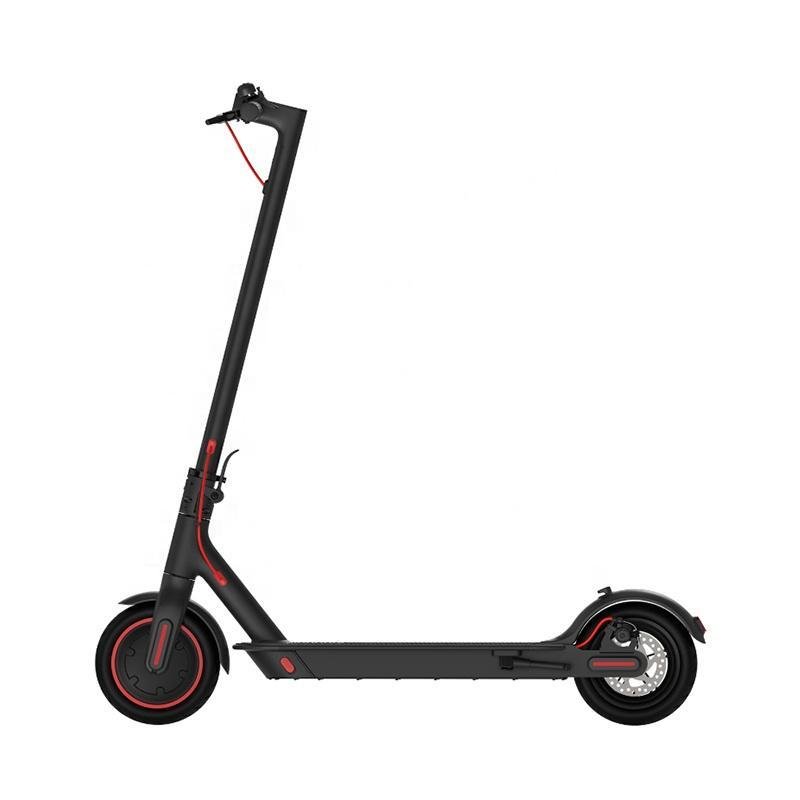 ---
Key Features
This lightweight power of a machine comes ready for just about an all terrain experience with its power packed, lithium battery and an alloy frame which is made to last. It also comes with a reliable 300W motor and takes about 25km of riding range in one single charge. In addition to this, this machine comes with safety buffs such as a tail light, rear side lights, anti-slip handles and powerful mechanical brakes.
---
Mearth X Pro
Technical Specs
With a net weight of about 12kg, this machine comes in hot hitting top speeds of about 25km/hour. In addition to this, and unlike most models on the market, these electric scooters come with a battery management system that prevents issues with overheating, a short circuit and overcharge. They also come with front and rear shock absorbers and a range of about 20km on a single charge.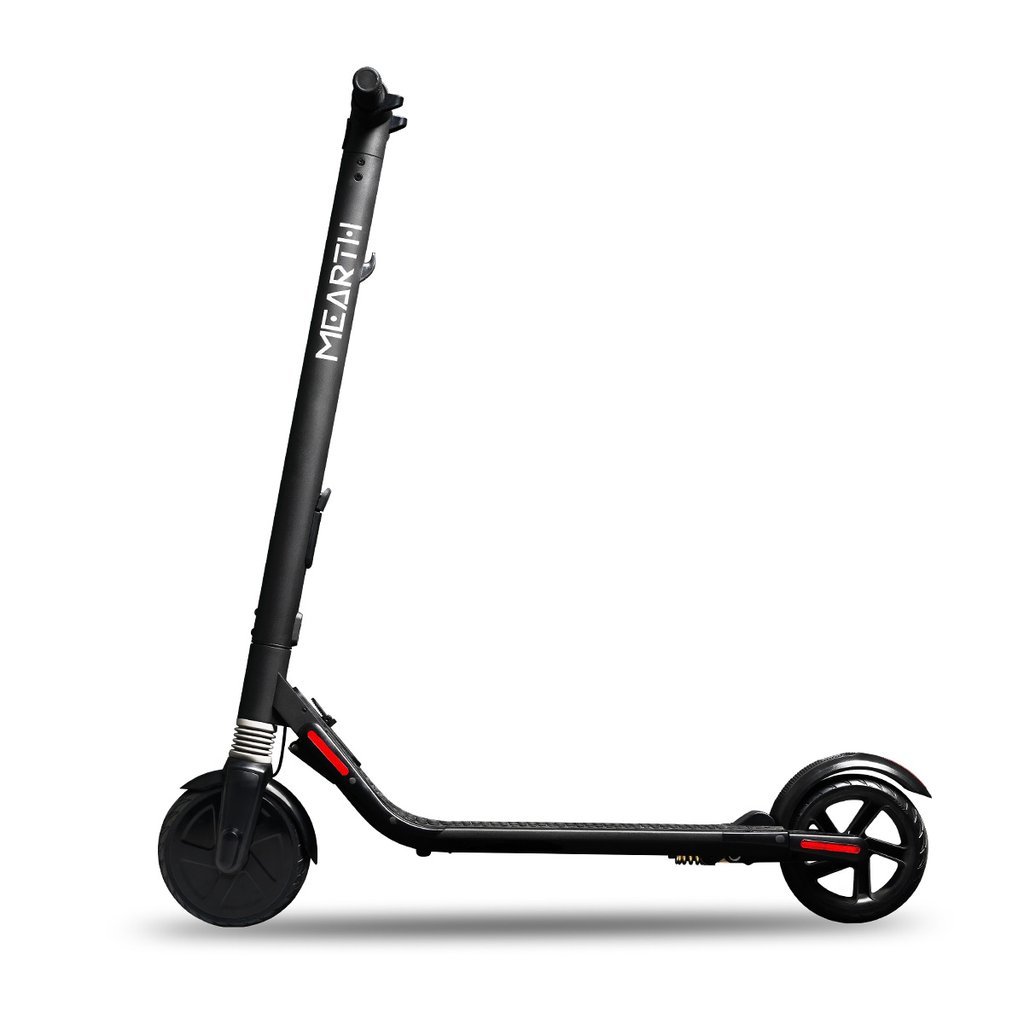 ---
Key Features
This machine is one for access and remote control with its QLED display which provides information on battery health, speed and ride mode. Where external batteries are available, these e-scooters can go as far as 45km on a single charge. This machine, nimble as it is, is also built for user comfort and safety with a front and rear suspension system that behaves like a shock absorber and guarantees maximum peace of mind on your commutes.
---
Bolzzen Fuze Pro
Technical details
This beau is built for a stable ride with its 48V 13Ah lithium-ion battery and drum rear brakes which can go pound for pound with any braking system on the market. It also comes full of latent power with a 500W brushless motor, at 15.9kg of net weight and 120kg of maximum load capacity.
---
Key Features
In addition to an already impressive array of features, this machine puts all 500W of motor power at the behest of its rider with its incredible control. It also comes with 10-Inch front and solid rear tyres and a climbing angle of 25 degrees for maximum excitement and enjoyment.
---
Mercane Electric Scooter
Technical Specs
This gritty piece of marvellous beauty is a great bang for your buck with a powerful combination of aesthetic efficiency and durability. Its aluminium alloy is definitely a great grab. It also comes ready for the rigour of your daily commutes with its lithium-ion 8.8Ah / 48v / 422.4Wh or 13.2Ah / 633.6Wh batteries. In addition, these electric motors come with large 8 Inch front and 7.5 Inch rear inflatable tyres. They also come with Single/Dual 48V 500W brushless hub motors which deliver optimal hill climbing torque and incredible speeds of up to 40km/hour.
---
Key Functions
Not only is this machine a model for power for e-scooters, it also comes fully equipped for rider comfort with its 100mm tyres and front/ rear suspensions which guarantee an unbeatable riding experience. In addition to being available as a single and dual motor e-scooter, this dandy comes to the party prepared with its hi-efficiency lithium-ion battery and a braking system that ensures your power rides are as safe as they are enjoyable.
---
Bullet Stealth 1000W Electric Scooter
Technical Specs
This speedy monster comes neck and shoulders above any speedster on the market with 1600W of peak motor performance, 48V 12Ah of battery power, a 50km/hour top speed cap and 35km of range on a single charge. It also comes fitted for safety with powerful disc brakes that guarantee that you can go fast and safe.
---
Key Features
Not only will this machine absolutely rock your world with its neck breaking speed, it also has your safety built into its design with its high-tensile, lightweight power-frame build. In addition to an already impressive array of features, this machine also prioritizes your comfort with an adjustable seat and its unbreakable, adjustable dual rear shocks.
---
Adjustable Electric Scooter 200W
Technical Specs
With 200W of peak motor power, this brawny piece comes in blazing with all the right credentials. Not only does it come complete with dual rear shockers, it also tops at a speed of about 21km/hour. Also, at 18kg of net weight, this beauty has a maximum load capacity of 70kg.
Key Features
Despite being a fairly light-weight e-scooter, ease and user comfort are design principles that permeate and pervade this build. Not only does this machine come with great revving power, it also has a terrific handle grip, and a power-grip knobby tyres for an unbeatable experience on the road.
---
Are All Electric Scooters the same?
While all the electric scooters on this list pack a amazing punch and are sure to give you an incredible experience on wheels, they all subtly differ in meaningful ways that you'll want to know about before you make your purchase. Find below a few frequently asked questions for your information.
---
Frequently Asked Questions

What is the best electric scooter for adults?
For adults and senior citizens who might have shorter routes and prefer a simpler machine, the Atom Lite e-scooter will tick all the boxes. With 36V 10Ah batteries, drum rear brakes, and a thumb control system, it combines an adequate motor with comfort and ease of use and can be invaluable for Aussies who want to keep fit while caring for the environment.
---
What's the best electric scooter to buy?

Although there are general answers to this query based on a number variables such as speed, motor power, and battery life, your experience of your electric scooter is likely to depend on the particulars of your use case. To that end, the section above provides a lot of useful information. Personally, my experience of the electric scooter turbo has been incredible as it provides a wonderful balance between power and user comfort that's hard to beat.
---
Which electric scooters are the fastest?

The fastest models on the market include, Nanrobot LS7 which can reach top speeds of over 80km/ hour. It comes with a 1800W power motor in its front and rear wheels. While speed is key, comfort, ease of use and a durable battery are all important components to look out for in an electric scooter.
---
Is an electric scooter worth buying?
If you care about the environment, and want an easy to use, versatile vehicle, an electric scooter is definitely worth your buck. Based on your specific use case, factors such as power efficiency, speed and general motor capacity, are key to consider when making your purchase.
---
Conclusion
While there are a wide variety of electric vehicles on the market, electric scooters can be a universal tool for mobility in your home as its sleek and ergonomic design means that everyone can share in the excitement. Whatever sets you alight and ticks all your boxes, you can be sure that there is an e-scooter for you.