Lately, a lot of Australians are looking to find the best electric bikes to complement their lifestyle. This is due in part to the devastating effects of fossil fuel-based vehicles on the environment as shown in the Australian bushfires and the Coronavirus pandemic of 2019 and '20.
Also, many Aussies are finding that besides having a built-in safety and health characteristics, e-bikes are immensely complementary to their work cycles and offer many advantages to professionals who need a cost-effective, energy-efficient, and dynamic way to get from home to work and back.
This section below is a candid review of some of the best electric bikes in Australia by profession.
Best Electric Bikes in Australia by Occupation
---
Best Electric Bikes for Corporate workers
If you work at a big corporation with many colleagues, multiple departments, and parking lot allocations, chances are that you currently either drive a car or prefer to use public transportation. While the aforementioned modes of transportation may have been adequate in the old world, post Coronavirus, cut-backs, layoffs, and corporate strip-downs mean that many jobs will become less stable.
---
In addition to this, although health concerns around the Coronavirus are been aggressively addressed by regional and local governments in Australia, its highly infectious nature and the current lack of a universal vaccine mean that if not well managed, the current easing of lockdown restrictions may ignite a second wave. To this end, the Lyon 20 Inch electric bike provides a dynamic, cost-effective, and safe alternative for young professionals all over Australia.
---
Best Electric Bikes for Australian Freelancers
If you're remote, work from home, or are offsite, chances are that you spend a lot of time indoors. While the remote life has a ton of useful features and advantages, it can also devolve into a sedentary life, increase stress, and lead to social isolation. To this end, e-bikes provide an accessible option for exercise and personal wellness, city-scape exploration, rest, and recreation for the remote working/freelancing professional.
---
The 14-inch folding mountain electric bike provides an easy to pack, strong frame as well as powerful electro-mechanical credentials that will get you out and about in no time! Also, this beautiful machine is easy to pack, cost-effective, and location-agnostic.
---
Best Electric Bikes for Business Owners
Although many businesses had begun to adopt electric bicycles for their operations in 2019, the economic contractions caused by the Coronavirus pandemic created a high level of economic strain for many businesses in Australia. Also, the near-collapse of Virgin Australia which was until the contagion, highly profitable, and a lifeline to many small businesses was and remains an indication of the level of decline many small businesses who are exposed to the affected sectors will face in the coming months.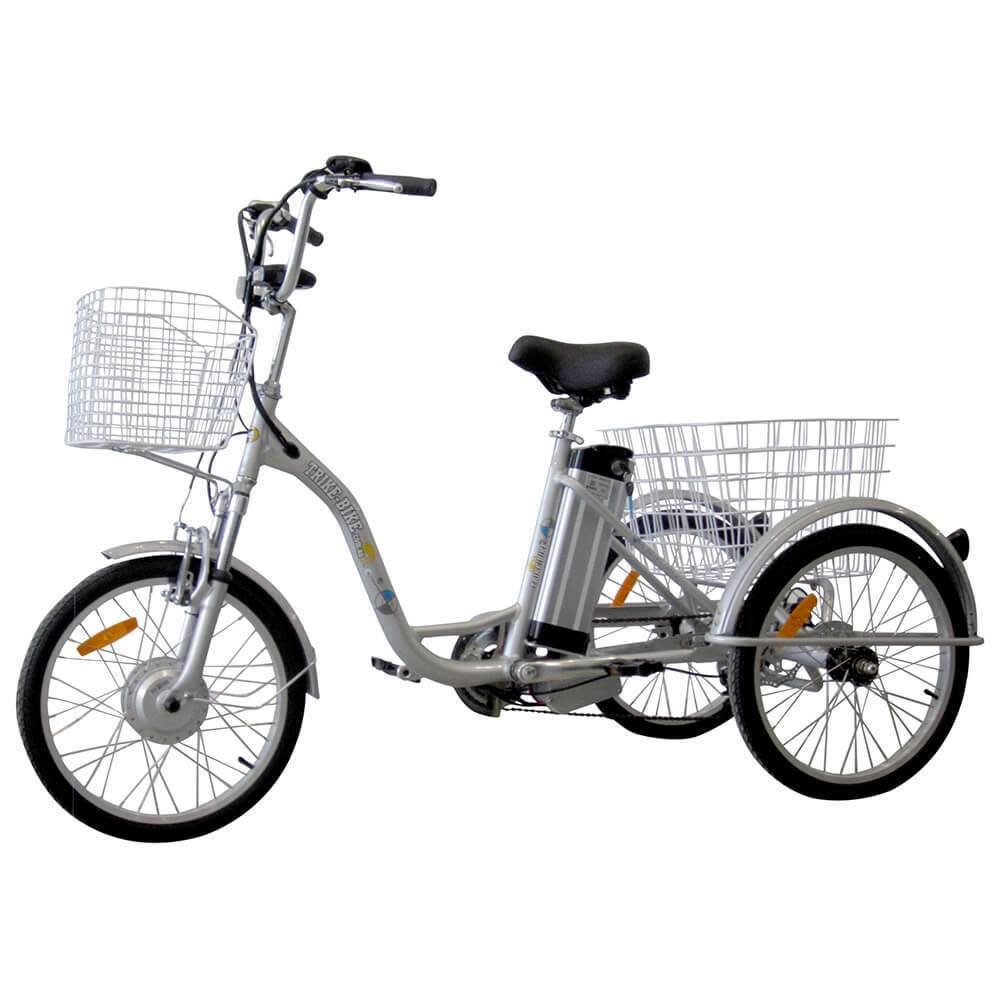 ---
For small business owners, the decision to cut costs is non-negotiable and electric bikes provide a great first option for adapting and tailoring your small business to the current economic reality. Whether you're looking for a way to re-invent your supply chain or cut-back on vehicle maintenance and fuel costs, the Shimano 7 speed silver comes complete with a stable build, 250 watts of consistent motor power, and front/back baskets for all your inner-city transportation and logistical needs.
---
Best Electric Bikes for Sales Workers
If you work in sales, you probably have a lot of mileage to cover. Although the lockdown brought with it, a lot more rest than you've had in a while, you're all rested, a little short on cash, and raring to go again. Whether you're an internet marketer or a traditional, sales run, door to door professional, electric bikes can get you to your shoots, meetings and sales pitches in style and on time.
---
If you're looking to break out into new territory and discover the newly profitable trends and make the best out of a tough moment, the ranger mountain electric bike can be your trusty steed. This machine is a compelling combination of incisive aesthetic brilliance and remarkable engineering precision. Not only is it designed to project you positively, it's also a genuinely durable electric bike.
---
Best Electric Bikes for Trades workers
If you work in any of the trades, you're probably as hard hit as any of the other professionals on this list since most of your work is physical and requires human contact. As regions all across Australia continue to implement a phased easing of the lockdown, there'll likely be many jobs to do and clients to respond to as normalcy returns.
---
To this end, the ranger electric bike is a dynamic, cost-effective tool for navigating the straits and turns in your locality to get from one client to the other as quickly as possible. If you're one for the mountain riding or high octane, high impact riding, the XT 700 electric bike is definitely the one. It's multi-purpose, high speed, and delivers a seamlessly robust experience on any terrain.
---
Conclusion
Whatever your occupation may be, there's an electric bike for you. Whether you're a plumber or lawyer, electric bikes can not only help you get from one place to another, they can completely meet your needs every step of the way.
The section above covers some of the most popular jobs in Australia and some of the bikes that deliver a specialized experience within those domains. While you consider these e-bikes for work, ensure that you make the necessary considerations around your life outside work. Also, make sure to collect as much information as you can from all the sources that you trust as small differences between the different models can make or mar your experience.